CODE-CWA Press & Updates
Grindr United-CWA Files Unfair Labor Practice Charge Against Grindr's Unlawful Severance Agreements & More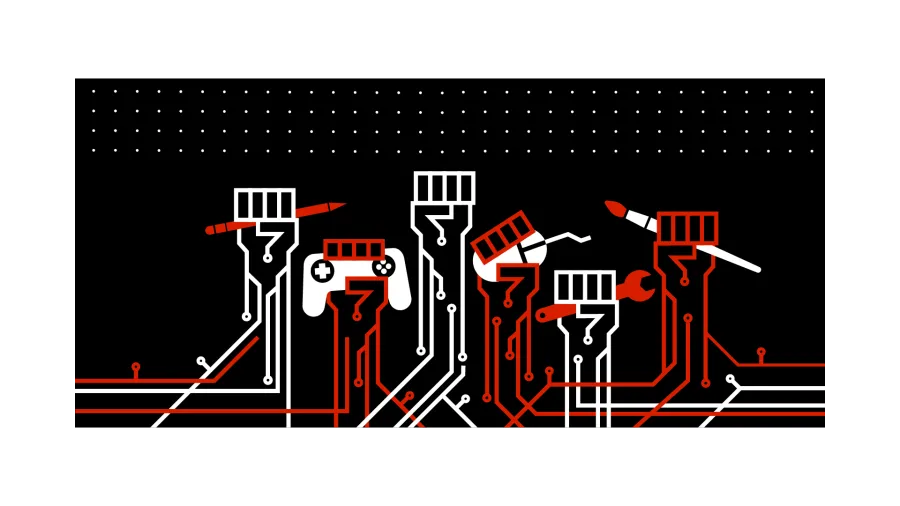 Over 80 workers forced out by Grindr management's retailtory RTO mandate following union announcement
[WEST HOLLYWOOD, CA] - Communications Workers of America (CWA) has filed an additional Unfair Labor Practice (ULP) charge against Grindr management on behalf of the members of Grindr United-CWA. The charge alleges that management unlawfully silenced workers attempting to speak about their working conditions. Grindr management announced their unjust Return to Office (RTO) mandate via Zoom on August 4, 2023. Employee questions submitted via the chat function were ignored and the call ended before workers had an opportunity to ask for clarification. During the next All Hands meeting on August 17th, workers were also silenced, as management muted attendees. The charge also decries the unlawful severance agreements that have been presented to workers forced out of a job by Grindr's retaliatory and union-busting RTO policy. 
Workers who were unable to relocate in order to abide by Grindr's RTO policy were given a severance agreement that attempted to silence workers from speaking out about their working conditions. This agreement and the filed ULPs reflect Grindr's refusal to respect their workers' basic rights under the National Labor Relations Act.  
"It is unimaginably disappointing that dozens of our colleagues have had to leave their jobs because Grindr management did not want to sit down with workers and respect our right to organize. Grindr has chosen to establish itself as union-busters by hiring Littler Mendelson, enforcing a retaliatory RTO mandate, and silencing workers through unlawful severance agreements. These decisions have left Grindr dangerously understaffed and raises questions about the safety, security and stability of the app for users. It is clear Grindr wants workers to be silenced and deterred from exercising our right to organize, regardless of the expense. We will persist and continue to organize and establish a stronger company for workers and users," said Erick Cortez, Knowledge Specialist and member of Grindr United-CWA.
On July 20, 2023 a supermajority of Grindr workers across multiple departments announced their union. In response, Grindr management hired notorious union-busting Littler Mendelson and quickly established a retaliatory Return-To-Office (RTO) policy. The RTO mandate gave workers two weeks to choose between ending their tenure at Grindr or relocating to their respective team's newly assigned "hub" city to work in-person twice a week. As of August 31, 2023, approximately 80 of Grindr's 178 workers were forced to resign, raising questions about the future stability and security of the app. This includes resignations by workers who were denied ADA accommodations that would have enabled them to meet their needs and continue to work from home. On Friday, August 4, 2023, CWA had previously filed a ULP charge against Grindr for this retaliatory layoff policy.
Workers continue to organize and have sent Grindr management a renewed demand for recognition, along with a request to begin bargaining in light of the NLRB's recent Cemex decision. 
###
The Campaign to Organize Digital Employees (CODE-CWA) is a network of worker-organizers and their staff working every single day to build the voice and power necessary to ensure the future of the tech, game, and digital industries in the United States and Canada. CODE-CWA is a project of the Communications Workers of America which represents hundreds of thousands of workers throughout tech, media, telecom, and other industries who stand together to fight for justice on the job and in our communities.
The fight for dignity at work is advancing
YouTube Music members of the Alphabet Workers Union launch 1-day strike
TCGUnion-CWA members hit the bargaining table