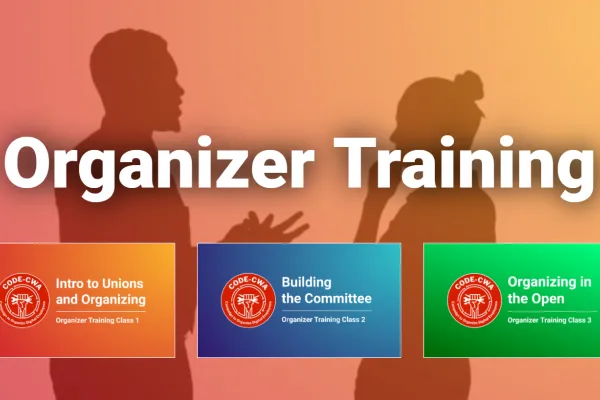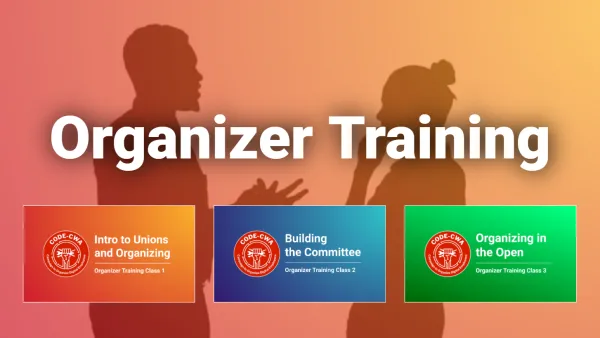 Our organizing model is heavily worker led, which requires education, discipline, and practice.
To achieve this, worker organizers must learn the basics of what unions are, their legal rights, the organizing process, crafting their own union vision, having organizing conversations with coworkers, building the structure of their union, and much more.
The CODE Organizer Training program is designed to teach worker organizers these fundamental skills so they can take agency at work into their own hands.
Staff and worker organizers co-teach two public classes:
Class 1: Intro to Unions and Organizing

Class 2: Building the Organizing Committee
Worker organizers get further training as they work with CODE staff over the course of their specific union campaign around direct action, strategy & tactics, campaign messaging, political education, and more.
View and register for our upcoming trainings!
Dive deeper into organizing history, theory, and practice with our recommended further study list.
Learn more about your rights to organize under labor law.